LEO CLAIMS GOAL & ASSIST IN ARGENTINA'S FINAL PRE-WORLD CUP OUTING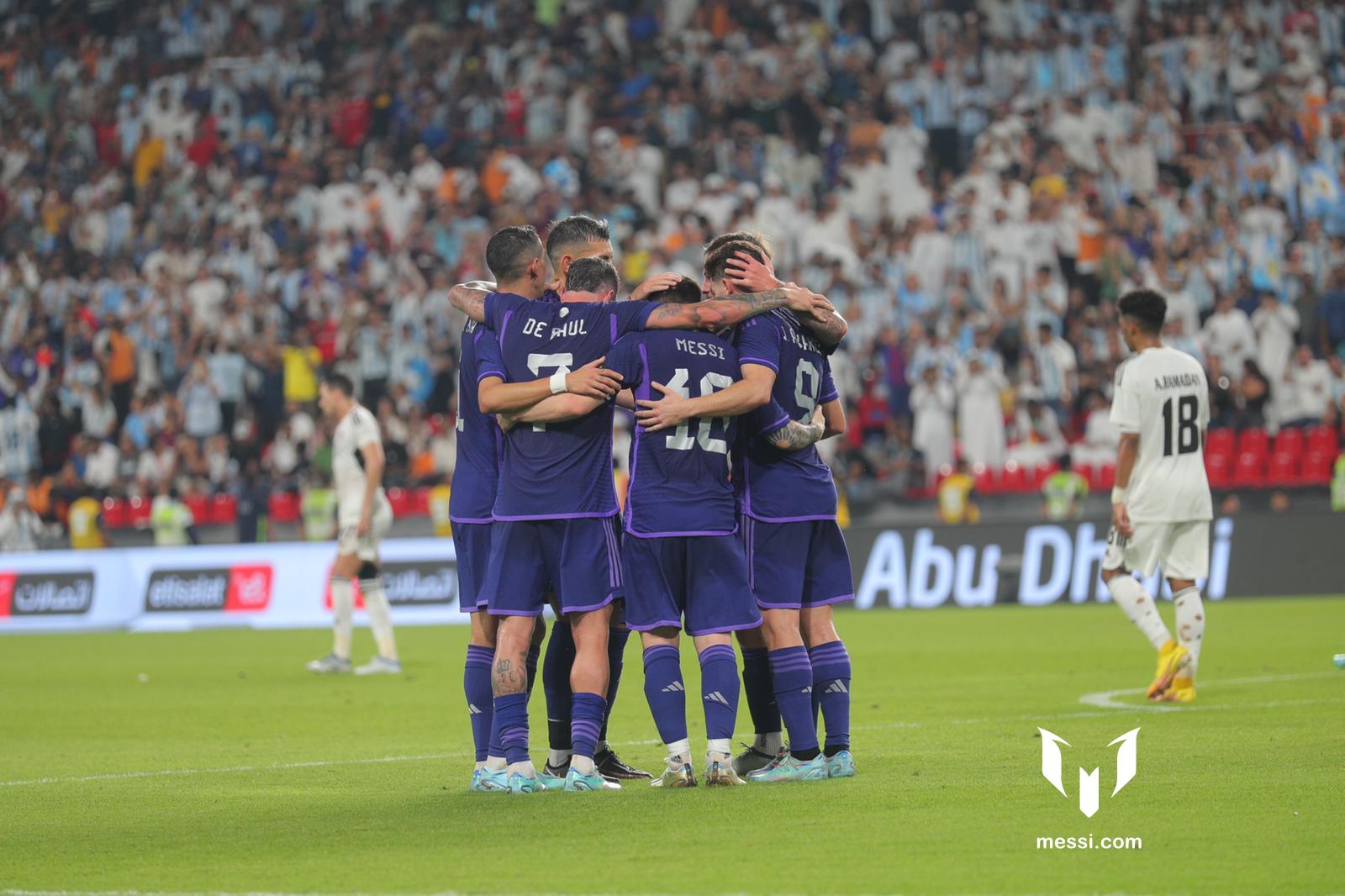 Argentina eased to a 5-0 win over the United Arab Emirates at Abu Dhabi's Mohamed Bin Zayed Stadium in the team's last game ahead of the World Cup in Qatar.
Leo scored a goal and provided an assist in his 90-minute appearance. This means that the Argentine heads into next Tuesday's tournament opener against Saudi Arabia with five goals to his name in his three outings for the national team this term.
NEXT NEWS