RECAP OF LEO'S 800 CAREER GOALS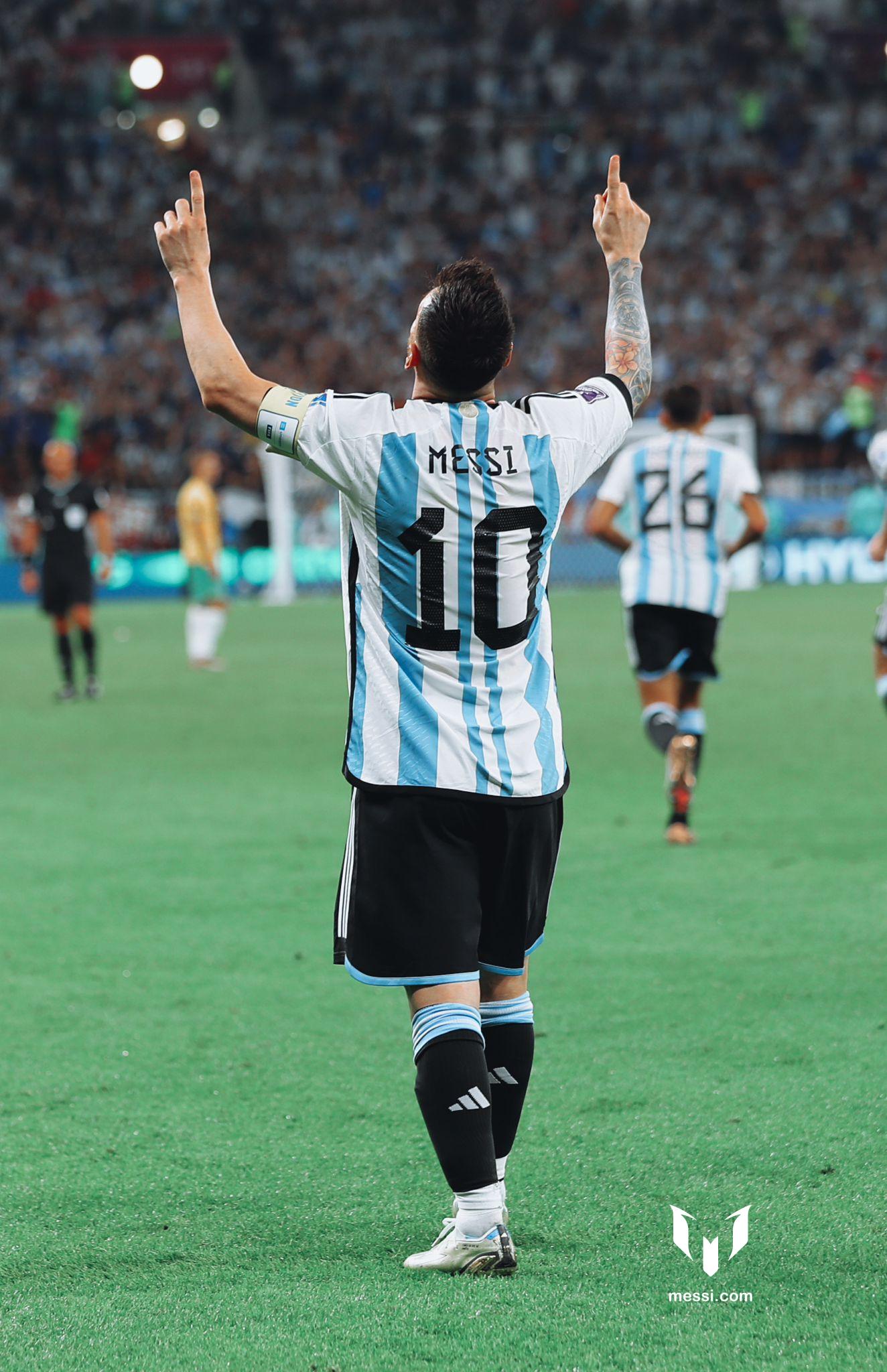 Leo will look back particularly fondly on this season, which has so far yielded the World Cup crown with Argentina, the Best FIFA Men's Player award and seen him claim a number of individual records. He brought up a new milestone by scoring the 800th goal of his professional career in the friendly meeting against Panama – Lionel Scaloni side's first outing since they claimed Argentina's third World Cup crown.
Leo reaches the 800-goal milestone aged 35 years and 276 days and has averaged 0.79 goals per game across his 1,016 career appearances. The first goal of his professional career came in the 2004/05 season (on 1 May 2005 against Albacete). Leo struck ten goals in the following season and since that 2005/06 campaign, the Argentine has always reached double figures in the goal stakes. His most prolific season was the 2011/12 campaign, with 89 goals and so far this season, he has already surpassed his tally in his maiden season at Paris Saint-Germain, with 24 goals.
During the course of his career, he has twice netted two five-goal hauls (one with Barcelona and another with Argentina), six four-goal salvos, 48 hat-tricks and 153 braces.
His centenary goals
Goal 100: 9/29/2011 v. Dynamo Kiev in the UEFA Champions League (26'), Barcelona won 1-0
Goal 200: 8/17/2011 v. Real Madrid in the Spanish Super Cup (87'), Barcelona won 3-2.
Goal 300: 10/27/2012 v. Rayo Vallecano in LaLiga (48'), Barcelona won 5-0.
Goal 400: 9/27/2014 v. Granada in LaLiga (62'), Barcelona won 6-0.
Goal 500: 4/17/2016 v. Valencia in LaLiga (63'), Barcelona lost 2-1.
Goal 600: 4/3/2018 v. Atlético Madrid in LaLiga (26'), Barcelona won 1-0.
Goal 700: 6/30/2020 v. Atlético Madrid in LaLiga (50'), Barcelona claimed a 2-2 draw.
Goal 800: 3/23/2023 v. Panama in an international friendly (89'), Argentina won 2-0.
NEXT NEWS